Cautare
Meniu rapid
Noutati
Echipa redacţională urează un călduros Bun venit doamnei profesor Lena Dominelli si domnului profesor Malcolm Payne, două personalităţi recunoscute la nivel internaţional în domeniul asistenţei sociale, care au acceptat ca începând cu nr. 1/2010 să facă parte din Advisory Board al Revistei de Asistenţă Socială.
detalii
Indexare
Revista este indexata in ProQuest,EBSCO, Social Work Abstracts, CEEOL,Index Copernicus,SCIPIO,GESIS,IBSS si ERIH+

Revista este acreditata B+ de catre CNCSIS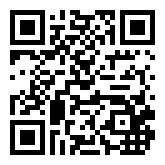 Home > Lista cuvinte cheie
Articles by keyword: education
Deinstitutionalized Youth in Social-Professional Integration – Case Study – Bihor County
Lavinia Onica-Chipea
Results of Government Implementation Strategy
Dan Jurcan
Education for Roma and Teaching Roma Language
Gheorghe Sarău
The National Plan for Poverty Alleviation and Promotion of Social Inclusion - Romanian Government, HG nr. 829/2002
Non-Governmental Organizations as Social Services Providers: Initial Source or Solution?
Oana Tiganescu
Risk Factors Regarding Access to Education for Children Coming from Poor Families
Gabriela Neagu, Laura Stoica
Psycho-social and legal considerations on juvenile delinquency in the Romanian transition
Georgiana Virginia Bonea
Special education. From Segregation towards Integration and Inclusion
Livius Manea
Communication and Social Environment
Mirela Boteanu
No Longer Social Workers: Developments in Probation Officer Training and Education in England and Wales
Lol Burke
Reinserţia socială a vârstnicilor: o provocare pentru lumea contemporană
Adrian Daniel Subaşu
Measuring Social Problems at the School-Level: The Composite Index of School Problems (CISP)
Adrian Hatos
WAVE: Working with Adults who are Vulnerable – A Comparison of Curricula, Policies and Constructions
Jonathan Parker, Sara Ashencaen Crabtree, Wing Hong Chui, Tadakazu Kumagai, Ismail Baba, Azlinda Azman, Christine Haselbacher, Hadi Ridha Ashkanani, Peter Szto
Familia modernă – despre provocările modernităţii în educaţie, servicii sociale şi familie
Mihaela Ştefan
Being Male in Female Spaces: Perceptions of Masculinity Amongst Male Social Work Students on a Qualifying Course
Sara Ashencaen Crabtree, Jonathan Parker
Interventional Partnerships in the Education of Children with Special Needs
Gabriela Alina Anghel
Teaching Diversity: Challenges for Social Workers in Ethnically Segregated Neighborhoods, with the Example of Dortmund Nordstadt
Sebastian Kurtenbach, Michel Bosse
Modalităţi de stimulare a inovării sociale la nivel local
Adriana Florentina Călăuz
Social Needs and Problems in the Rural Area of Braşov County, Romania. The Social Workers' Perspective on Causes and Solutions
Diana Cristina Bódi