Cautare
Meniu rapid
Noutati
Echipa redacţională urează un călduros Bun venit doamnei profesor Lena Dominelli si domnului profesor Malcolm Payne, două personalităţi recunoscute la nivel internaţional în domeniul asistenţei sociale, care au acceptat ca începând cu nr. 1/2010 să facă parte din Advisory Board al Revistei de Asistenţă Socială.
detalii
Indexare
Revista este indexata in ProQuest,EBSCO, Social Work Abstracts, CEEOL,Index Copernicus,SCIPIO,GESIS,IBSS si ERIH+

Revista este acreditata B+ de catre CNCSIS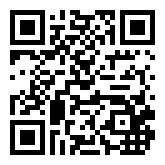 Home > Arhiva > 2010 > Numar: 2 > Relaţia dintre suportul social şi ataşamentul faţă de copil în cazul mamelor adolescente
Relaţia dintre suportul social şi ataşamentul faţă de copil în cazul mamelor adolescente [The Relationship between Social Support and the Teen Mother's Attachment to their Child]
by:
Monica Ghiţiu ("Babeş-Bolyai" University, PhD Student, "Babes-Bolyai" University, Faculty of Sociology and Social Work, Bd 21 Decembrie 1989, no. 128, 400604, Romania, E-mail: monig00@yahoo.com. Receiving scholarship under the "Invest in people" - project financed by the European Social Fund Operational Programme Human Resources Development 2007-2013, Doctoral Studies major factor of development of socio-economic and humanities research.)
Ioana Bumb (Mother-Baby Center "Sparcling light". General Directorate of Social Work and Child Protection Cluj. E-mail: ipodea@yahoo.co)
From the first days of his life, the child's attachment relationships prove themselves to be very important for the accurate cognitive, emotional, behavioral and biological development of the child. This case study highlights the idea that social support offered for the mothers can influence the development of the secured attachment at children (Crockenberg, 1981). Taking into consideration this affirmation this paper aims to identify the social support as a protective factor for the development of secured attachment. A case-study is presented which depict the implementation of an intervention scheme which aims to solve the problematic dimensions identified by assessing the client with two instruments: Social Provisions Scale şi Home Inventory.

Keywords: motherhood, adolescence, social support, maternal centre, intervention, attachment.