Search
Quick Menu
News
The editorial team warmly welcome Mrs. Professor Lena Dominelli, and Mr. Professor Malcolm Payne, two prominent internationally social work personalities who have kindly accepted to be part of our journal's International Advisory Board starting with issue no. 1/2010.
detalii
Abstracting
Review is indexed in ProQuest,EBSCO, Social Works Abstracts, CEEOL,Index Copernicus,SCIPIO,GESIS,IBSS and ERIH+


Review is accredited B+ by CNCSIS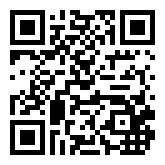 Homepage > Index by Authors
Articles by: Loredana-Marcela Trancă
Nr. 1 / 2018 - Editorial
Numărul curent al Revistei de Asistenţă Socială s-a concentrat pe tematica: Educaţie, politică şi inovaţie în asistenţa socială şi s-a realizat printr-o acţiune de coordonare editorială ...
---
Nr. 1 / 2018 - Editorial
The current issue of the Social Work Review was focused on the theme: Education, policy and innovation in social work and was achieved through an editorial coordination action of two teachers from the...
---
Nr. 1 / 2018 - "Values Focused Social Work Practice" Master's Degree – a Model of Pedagogical Good Practice
Given that there are beneficiaries of social work with spiritual concerns, the training of specialists able to respond adequately to such concerns or needs is appropriate. Thus, the present paper aims...
---
Nr. 1 / 2015 - Editorial
In 2015 we celebrate twenty-five years from the resumption of social work activities Romania, in the first stage, with the emergence of non-governmental organizations, the first initiatives in the fie...
---
Nr. 2 / 2013 - Communication and Conflict in Workaholic Families
The present study identifies the key features of communication and conflicts in workaholics' families based on the perception of the workaholics' partners. As a result of a qualitative methodologi...
---
Inapoi