Search
Quick Menu
News
The editorial team warmly welcome Mrs. Professor Lena Dominelli, and Mr. Professor Malcolm Payne, two prominent internationally social work personalities who have kindly accepted to be part of our journal's International Advisory Board starting with issue no. 1/2010.
detalii
Abstracting
Review is indexed in ProQuest,EBSCO, Social Works Abstracts, CEEOL,Index Copernicus,SCIPIO,GESIS,IBSS and ERIH+


Review is accredited B+ by CNCSIS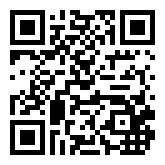 Homepage > Index by Authors
Articles by: Mădălina Hideg
Nr. 4 / 2020 - The Coronavirus Pandemic: A Post-Normal Crisis that Generates Possible Scenarios for Structural Changes of the Society: the Romania Case
COVID-19 is the newest enemy of our times, a silent, cunny, invisible but very powerful one. Within only a few months, the entire world has been changing in a non-reversible way. People say that nothi...
---
Nr. 2 / 2019 - Caracteristici ale inovaţiei în serviciile sociale, ca varietate a inovaţiei sociale
It is widely acknowledged that social services can't fulfill their mission to empower people and to promote both social inclusion and development without innovation. Thus, innovation is the key to e...
---
Nr. 4 / 2019 - Editorial: Provocări ale practicii în asistența socială
Practica în asistența socială este cunoscută ca fiind o intervenție dirijată, menită să determine o schimbare planificată la nivelul persoanei, al familiilor, al grupurilor, al organizațiilo...
---
Nr. 4 / 2019 - Editorial: The Challenges of Social Work Practice
Social work practice is known as professionally guided intervention designed to bring planned change in: persons, families, groups, organizations/ institutions, communities and social public policie...
---
Inapoi