Cautare
Meniu rapid
Noutati
Echipa redacţională urează un călduros Bun venit doamnei profesor Lena Dominelli si domnului profesor Malcolm Payne, două personalităţi recunoscute la nivel internaţional în domeniul asistenţei sociale, care au acceptat ca începând cu nr. 1/2010 să facă parte din Advisory Board al Revistei de Asistenţă Socială.
detalii
Indexare
Revista este indexata in ProQuest,EBSCO, Social Work Abstracts, CEEOL,Index Copernicus,SCIPIO,GESIS,IBSS si ERIH+

Revista este acreditata B+ de catre CNCSIS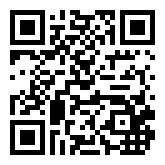 Home > Arhiva > 2020 > Numar: 4 > Politici sociale în România după 30 de ani: aşteptări şi răspunsuri
Politici sociale în România după 30 de ani: aşteptări şi răspunsuri [Social Policies in Romania after 30 years. Expectations and Answers]
by:
Eugen Glăvan (Romanian Academy, The Institute for Quality of Life, 13 September, 5, 050711, Bucharest, Romania, 0213182461, E-mail: eugen@iccv.ro)
Autori: Elena Zamfir, Mălina Voicu, Simona Maria Stănescu (Eds.). Bucharest: Romanian Academy Publishing House, 2020

We live in times when societies are becoming more and more polarized and unequal. The causes of these transformations are not always obvious. The volume examines the processes of change and its characteristics in the period 1990-2020 in Romania in light of social policies. Along with the theoretical sectoral analyses, social problems specific to vulnerable groups are examined. The review presents the structure of the volume and a possible way of reading it throughout critical sociology.