Cautare
Meniu rapid
Noutati
Echipa redacţională urează un călduros Bun venit doamnei profesor Lena Dominelli si domnului profesor Malcolm Payne, două personalităţi recunoscute la nivel internaţional în domeniul asistenţei sociale, care au acceptat ca începând cu nr. 1/2010 să facă parte din Advisory Board al Revistei de Asistenţă Socială.
detalii
Indexare
Revista este indexata in ProQuest,EBSCO, Social Work Abstracts, CEEOL,Index Copernicus,SCIPIO,GESIS,IBSS si ERIH+

Revista este acreditata B+ de catre CNCSIS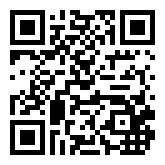 Home > Arhiva > 2010 > Numar: 2
Articole de: Ana Muntean
Nr. 1 / 2011 - Copilul şi violenţa în lumea contemporană
The article is focused on the concept of violence, specifically on the violence against children. Starting with theoretical considerations regarding the violence, the papers emphasize the behavioral a...
---
Nr. 2 / 2010 - Succesul unei adopţii: studiu de caz
The national and international adoptions are the 'great solutions" for the physical and mental health of the abandoned or orphan child.The adoption process is managed by the child welfare and the ...
---
Inapoi