Cautare
Meniu rapid
Noutati
Echipa redacţională urează un călduros Bun venit doamnei profesor Lena Dominelli si domnului profesor Malcolm Payne, două personalităţi recunoscute la nivel internaţional în domeniul asistenţei sociale, care au acceptat ca începând cu nr. 1/2010 să facă parte din Advisory Board al Revistei de Asistenţă Socială.
detalii
Indexare
Revista este indexata in ProQuest,EBSCO, Social Work Abstracts, CEEOL,Index Copernicus,SCIPIO,GESIS,IBSS si ERIH+

Revista este acreditata B+ de catre CNCSIS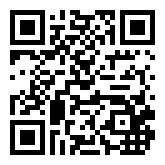 Home > Arhiva > 2020 > Numar: 2 > Editorial
Articole de: Mihaela Popa
Nr. 2 / 2020 - Editorial
We are living in a world overwhelmed by change and with dynamics difficult to be cognitively or emotionally comprehended. Complex factors confront us in a period when social work gets new dimensions, ...
---
Nr. 2 / 2020 - Editorial
Trăim într-o lume copleșită de schimbare, cu o dinamică pe care uneori reușim să o cuprindem în plan cognitiv și emoțional, alteori nu. Un întreg complex de factori ne pun în fața unei pe...
---
Nr. 1 / 2017 - Editorial
Given the dynamic and challenges of the social work system, the concern regarding evaluation or the development of tools and methods for social work practice are of high interest. Intervention in so...
---
Nr. 1 / 2017 - About Groups and Group Work Approaches
This article aims to emphasize the importance of a different dimension of social work intervention: working with groups. Working with groups in social work means a refined mix individual approaches an...
---
Nr. 4 / 2016 - Despre media, comunicare şi asistenţă socială
This study summarizes the social media theories explaining how we understand the reality and the difference between the reality and our perception. Often, especially during those days, we receive a lo...
---
Inapoi