Cautare
Meniu rapid
Noutati
Echipa redacţională urează un călduros Bun venit doamnei profesor Lena Dominelli si domnului profesor Malcolm Payne, două personalităţi recunoscute la nivel internaţional în domeniul asistenţei sociale, care au acceptat ca începând cu nr. 1/2010 să facă parte din Advisory Board al Revistei de Asistenţă Socială.
detalii
Indexare
Revista este indexata in ProQuest,EBSCO, Social Work Abstracts, CEEOL,Index Copernicus,SCIPIO,GESIS,IBSS si ERIH+

Revista este acreditata B+ de catre CNCSIS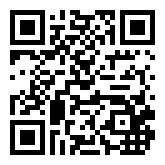 Home > Lista autori
Articole de: Gheorghiţa Nistor
Nr. 1 / 2023 - The Need to Adapt Children's Rights to the Digital Age
The development of new generations of children and adolescents with the Internet has been a challenge for society as a whole. On the one hand, the Z or alpha generations, of the digital natives, and o...
---
Nr. 4 / 2022 - Social Support Services Regarding the Harmful use of Alcohol. Empirical Research in Romania
Alcohol consumption among teenagers and young people has increased, a phenomenon evident in the specific statistics at the national and international level. In this direction, the authorities have con...
---
Nr. 3 / 2020 - The Attitude of Teachers towards the Process of School Inclusion of Students with Special Educational Needs – Secondary Data Analysis
The purpose of the present article is to identify factors likely to influence the teachers' attitude towards school inclusion of students with special educational needs (S.I.). Studies conducted so fa...
---
Nr. 4 / 2020 - The Health and Psycho-Social Development of Children with Parents Working Abroad. Case Study: Delegation of Parental Authority for Children from Rural Areas
Migration, as a social phenomenon, is increasingly present in the sphere of Romanian social reality. The delegation of parental authority, the procedure for monitoring and protecting children whose pa...
---
Nr. 4 / 2019 - Social Policies for the Prevention of Pathological AlcoholConsumption. Empirical Research on Prevention and Action Services
Effective social policies in the field of preventing and combating harmful alcohol consumption should propose a series of objective measures, starting from a clear assessment of the needs of the commu...
---
Nr. 3 / 2017 - Aging and Social Care Services to Older People in the Romanian Context
Romania, as a member state of the EU, aligns to the tendency of population ageing, a tendency existing at the international level. After the age of 70 we are talking about a poly-pathology of the elde...
---
Inapoi